Teachers

Skye Humphries (US) & Mimi Terris (SWE)
Sakarias Larsson (SWE)
Jessica Lennartsson (SWE)
Marie Nahnfeldt Mattsson & Hasse Mattsson (SWE)
Joanna Stillman & Henric Stillman (SWE)
Andréa Hösel (SWE) & Gio Olla (IT)
Rikard Ekstrand (SWE)

Skye Humphries
Skye was first persuaded to dance Lindy Hop by his mother in 1996, and quickly discovered his own love of social dancing, swing music and the vibrant dance community. Since 1999 he has taught wherever Lindy Hop is danced- from national weekends to international dance camps. He is a founding member of some the most influential modern Lindy Hop troupes- including Minnie's Moochers, Mad Dog, and the Silver Shadows.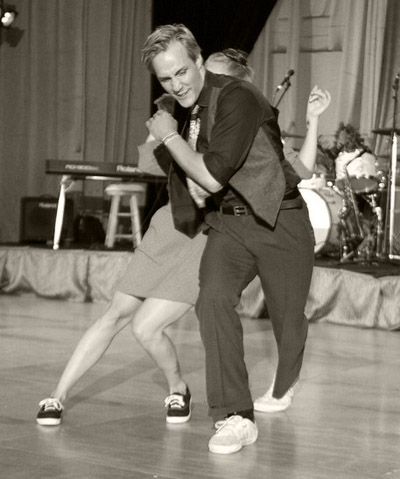 Photo: Toni Busch
Skye has also won some of Lindy Hops most prestigious competitions- including the 2002 World Lindy Hop Championships in Stockholm. This involvement with Lindy Hop sparked his wider interest in America's history and cultural heritage- leading him to pursue American Studies at The George Washington University where he received his master's degree in 2007. He currently resides in Malmö Sweden.

Jessica Lennartsson
Jessica Lenartsson, multi talented dancer with a big diverse. Specialised in swing-related dance styles and like most other successful dancers from Sweden she started at very young age. Her career is and has been most comprehensive and includes several major titles. She is the only dancer in Sweden that have received Svenska Sportspegelpriset (Swedish Sport News Award) in recognition for her extra ordinary level of dancing and international success together with the Swedish National Boogie Woogie team and partner Andreas Berg.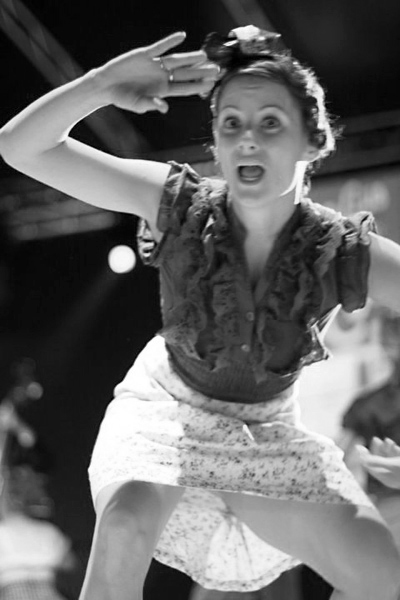 Jessica is internationally well-known and is frequently seen around the world teaching and performing. Jessica's career at present does not only include boogie woogie but also lindy hop, charleston, authentic jazz and balboa. Together with Harlem Hot Shots she has been touring big stages in Sweden and internationally.

Sakarias Larsson
Sakarias Larsson is a well-recognized swing dance performer world wide, known for his fast but soft style true to the authentic ideals. Sakarias is a diverse dancer; his main fields are the Lindy Hop, Tap, Charleston and Authentic Jazz. Sakarias is a well-experienced swing dance teacher with international teaching experiences since the early age of 19.
He joined the Rhythm hot Shots (that later became Harlem Hot Shots) 2001 and has since then been one of the driving forces behind the dance company. Sakarias is one of the founders of Chicago swing dance studio, which is the most recognized place for swing dancing in Stockholm today. Together with Harlem Hot Shots he has been touring big stages in Sweden and around the world. Sakarias is also a jazz muscian and DJ with love to the original tracks of swing from the 30's and 40's.


Marie Nahnfeldt Mattsson & Hasse Mattsson
Marie and Hasse are internationally recognized for their high energy, positive attitude and spirit as Lindy Hop dancers and instructors. Their classes emphasize the use of partner connection, musicality and technique. Energy and focus on fun are constant elements to every class.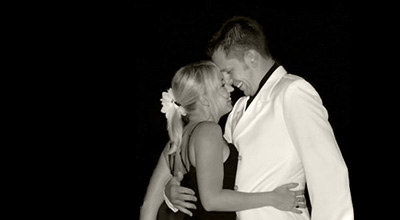 This couple have a lot of teaching experience and they appear on the teaching line up for many established camps around the globe, including Herräng (Sweden), Lindy Shock (Hungary) and WoodHop Festival (Germany) just to mention a few. And they are also the co organizers of The Snowball.
Hasse and Marie live just outside Stockholm, Sweden. They have been dancing and competing together for many years. Today their main focus is social dancing but every once in a while you´ll still see them entering Jack n´Jills, Intergenerationals, lindy and balboa competitions - being very successful. They are doing their best to learn more about dancing and to spread their knowledge and passion for Swing dancing to others.

Joanna Stillman & Henric Stillman
They have both danced since they were kids. Dances like lindy hop, bugg, rock´n roll, double bugg, modern dance, jazz and ballet are just some of their repertoire.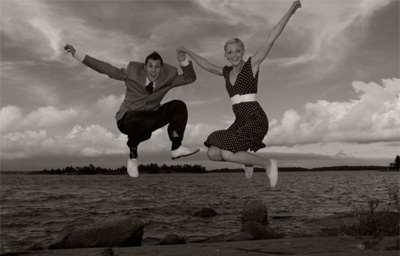 Photo: Bryant Gover
They coupled up in 1997 to dance and compete in boogie woogie. In 1999 they became members of the Swedish national team and have since then entered and placed in many competitions, including winning the Swedish championship in boogie woogie, as well as in lindy hop several times.
This phenomenal couple has lots of teaching experience and they share a love and enthusiasm for the dance and know how to present it for an audience as well as for students at a workshop.
Text: Marie Nahnfeldt Mattsson


Andrea Hösel & Gio Olla
Gio (IT) and Andréa (SWE) fell in love with the Balboadance some years ago and are now teaching together in Stockholm on regular basis.
They enjoy experimenting with new moves, stretching the boarders of the dance with a style that challenges the stereotypes of the gender roles.
Excited to come to Windjammers Ball, they will teach two tasters in Balboa: Balboa for Beginners and `body-friendly spinning´ for Intermediate level.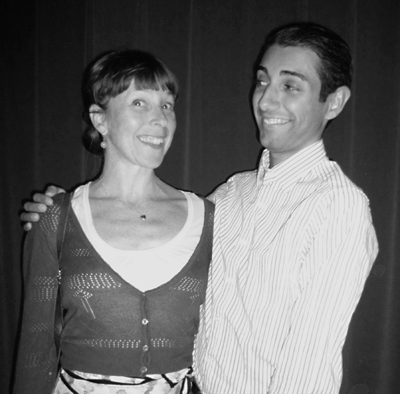 Rikard Ekstrand
Rikard Ekstrand was first inspired to start dancing in the early age of seven. Today it's his life and his way of living. Best chance to see this dancing creature is to visit Stockholm, Sweden, were he's most often found. His focus in swingdancing and teaching lies in the art of rhythm, music and partnering. Except from swingdancing, Rikard is a quite well known streetdancer in Sweden.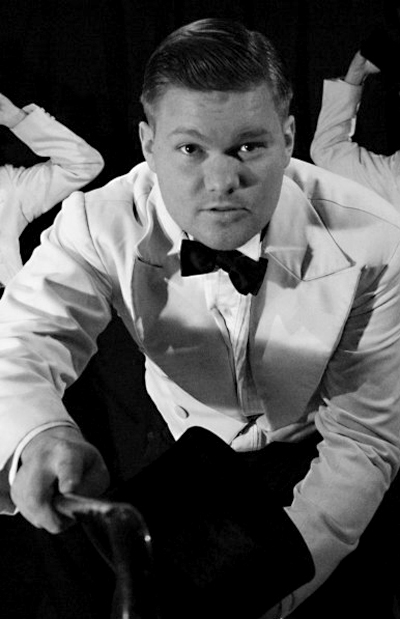 He see swingdancing as an artform and a culture legacy. Recreation of old techniques and styles is what makes Rikard go wild. He calls himself a student more than a dancer. "In the school of dance and rhythm you will never be fully skilled". 2006 Rikard started his cooperation with the Harlem Hot Shots and in 2008 he became a member. Rikard also have a passion for competition, in which he has a long list of titles in both Lindy Hop and Boogie Woogie.