10-02-2012 Welcome back!
We have been positively overwhelmed by all of the emails, facebook comments, phone calls and personal contacts asking if Windjammers Ball will take place this summer. And it is with great sadness that we must announce that Windjammers Ball won't take place during 2012. The Pavilion had already been booked in advance for another event that particular weekend in August 2012.

But just to prove that there is, truly, a silver lining to every cloud, we are delighted and proud to invite you to the 5th anniversary of the Scandinavian Shuffle Balboa Exchange, 8-10 February 2013, for which Mariehamn is honoured to be host city after Copenhagen, Helsinki, Gothenburg and Oslo. We have already booked the City Hall for your pleasure - so get ready for a fantastic winter weekend in the little town in the middle of the Baltic Sea!

Welcome back to Åland!


27-11-2011 Fabulous photos!
See the fabulous photos from the most lovely weekend last summer, by our most loved photographer Christopher Allen!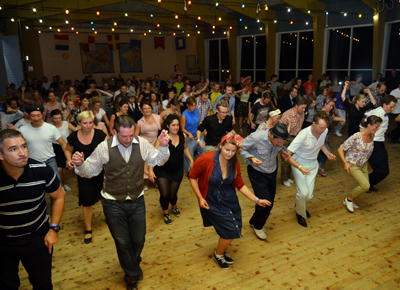 Photo: Christopher Allen


31-08-2011 Thank you for being part of Windjammers Ball 2011 and making it such a succes!
A huge thank you from us to all you fantastic teachers, orchestras, DJs, volunteers, sponsors and swing dancers: your contribution to Windjammers Ball 2011 made it the success that it was!

- Sofia Enros, Daniel Johansson and Mia Hanström


Windjammers Ball 2011 - Survey
Dear visitor of the Windjammers Ball 2011. We are happy that you visited the camp and hope that you had a great time! We would very much appreciate it if you could fill out the Windjammers Ball 2011 survey, it will only take about 10 minutes to complete. You can answer in English or Swedish.

Click here for the Windjammers Ball 2011 - Survey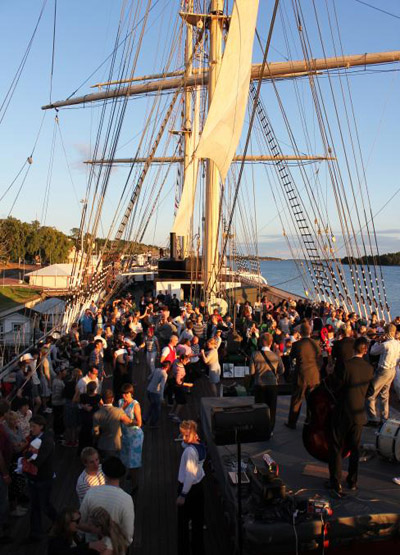 Photo: Liz Lindvall / Liz blog

31-07-2011 We welcome Mr Shane McCarthy on board!
We proudly presents Shane McCarthy - the MC of Windjammers Ball 2011!
Shane McCarthy from Perth, Australia is a fantastic swing dancer and entertainer and we are so excited that he will join the Windjammers Ball!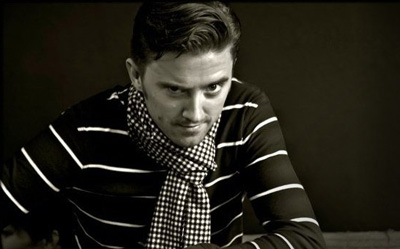 Photo: Luka Dolenc, lukadolenc.com

12-07-2011 Sign up for Full Camp or Party Pass and get free travel with Viking Line and Eckerö Linjen!
There are still some spots left in the classes, sign up right away! If you rather go just for the evenings, sign up for a Party Pass - Free travel with Viking Line and Eckerö Linjen for everyone who registers!


01-07-2011 Handsome Fred & His Orchestra and
Swing Talks at Windjammers Ball!
With honour, pride and joy we present the Windjammers Ball 2011's last act! Handsome Fred & His Orchestra will conclude Seaside Sunday - slip on your sunglasses, sit back and relax and enjoy the show - if you can sit still, that is! Handsome Fred & his tall kings of tempo offer the very best in garage swing - make sure your dancing shoes are tightly tied!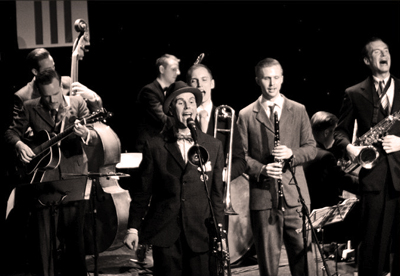 Swing Talks - August 13 at 17-18:30 at Pub Bastun.
</strong>An open jam session and a discussion about playing swing music.
Everyone interested is welcome, if you'd like to jam please bring your instrument!

Pub Bastun's bar will be open for coffee, tea and soft drinks during Swing Talks. Swing Talks in association with ABF-Åland and Träffpunkt Ungdom.


14-06-2011 Windjammers Ball - A Voyage Around the World, the Harbour Jam & Seaside Sunday

The themes of the parties of Windjammers Ball 2011 are A Voyage Around the World, the Harbour Jam and Seaside Sunday - dress up and snag yourself a sailor!

02-05-2011 Windjammers Ball presents
Red Beans & Rice Jazz Band and Swingkids!
We are happy to announce that Red Beans & Rice Jazz Band, the New Orleans sound of the Åland Islands, are playing at the Windjammers Ball!
SWINGKIDS - workshop för barn och ungdomar, 14 augusti
Dansa Lindy hop och prova på att spela 1930-talets partymusik swing!
Som en del av swingdanslägret Windjammers Ball erbjuder vi alla barn och ungdomar mellan 7 och 13 år möjligheten att vara med och dansa och jamma. Undervisningen sker på svenska, inga förkunskaper krävs!

Workshopen kostar 30 €. I priset ingår även inträde till kvällens thédans 16:30 - 24:00 i betalande målsmans eller annan vuxens sällskap.

Anmäl ditt barn till Windjammers Ball Swingkids genom att ringa Sofia på telefon +358 (0)457 342 5590 eller mejla info(at)mildredsswingskola.ax Uppge barnets namn och födelseår, eventuella förkunskaper i Lindy hop eller annan dans, om barnet spelar något instrument samt om ditt barn är medlem i SKUNK intresseorganisationen för ungdomar i skärgården. Uppge även telefon, adress samt målsmans namn.
Varmt välkomna till Windjammers Ball Swingkids!
Preliminärt schema Swingkids, söndag 14 augusti 2011:
13:00 - 14:15 Workshop i dans eller musik
14:15 - 14:45 Fika
14:45 - 16:00 Workshop i dans eller musik


31-03-2011 Registration is now open!
12-08-2011 - The registration is now closed.

Welcome to the Windjammers Ball 2011!
Join us at the swing dance camp Windjammers Ball in the beautiful Åland archipelago in the middle of the Baltic Sea this summer! Lindy hop classes with world-leading teachers, social dancing to amazing live bands and swing djs at the harbour of Mariehamn.

Only 2 hours by ferry from Grisslehamn (20 minutes by bus from Herräng) or Kapellskär (80 minutes by bus from Stockholm).
In collaboration with Eckerö Linjen and Viking Line we are offering free travel by bus and ferry, single and return, to Åland from Stockholm, Uppsala, Turku and Helsinki to everyone who registers for Windjammers Ball 2011.

Feel the call of high canvas, join us at the Windjammers Ball!

Visit Windjammers Ball on Facebook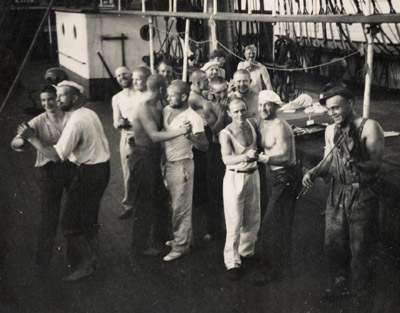 *Photo: Ålands sjöfartsmuseum


For inquires and information about Windjammers Ball please email:
info(at)mildredsswingskola.ax or call: +358 457 344 20 20


Co-organiser of Windjammers Ball 2011





Windjammers Ball 2011 is supported by







Windjammers Ball 2011 Travel partners




Windjammers Ball 2011 Media partner


Windjammers Ball 2011 Swing Talks in association with





Windjammers Ball 2011 Café in association with




Windjammers Ball 2011 Volunteering in association with


Windjammers Ball 2011 Internet and computer supplier





Windjammers Ball 2011 Transportation in association with



Windjammers Ball 2011 *Photos by





Windjammers Ball 2011 - sailing with Albanus in association with




Windjammers Ball 2011 - stage props supplier






Windjammers Ball 2011 - working material supplier

Windjammers Ball 2011 - fresh fruit supplier


Windjammers Ball 2011 - stationery supplier




Windjammers Ball 2011 Transfer Bus by


Windjammers Ball 2011 Flower decorations by