Teachers
Take the opportunity to book a private lesson and get personal feedback and improve your dancing skills with magnificent international Balboa teachers.
Contact the teachers directly to sign up for a private lesson. Payment is made directly to the teachers. You can take a lesson with both or just one of the teachers in each couple. The lessons are held at daytime on Saturday and Sunday.

Contact

Adam LaMontagne
adam(at)lindyhop.fi

Sanna Leinonen
sanna(at)lindyhop.fi

Andréa Hösel
andreahosel(at)gmail.com

Gio Olla
gio.olla(at)stadslivab.se
Andreas Olsson
andreasolss(at)gmail.com
Mette Herlitz
mette.herlitz(at)stockholmsangdans.se

Rikard Ekstrand
rikard_eken(at)hotmail.com



Adam LaMontagne (US/FI) & Sanna Leinonen (FI)

Adam is a club-dancer turned swing dancer from the mean streets of Boston, Massachusetts. He has been dancing and teaching swing for over 10 years. Adam co-founded the Lindy League of Western Massachusetts swing dance organization, Crazylegs and Wicked Nines performance groups and he is the man behind lindyhop.fi, a website for balboa, lindy hop and solo jazz in Finland. Since 2010 Adam has been dancing and traveling around Finland and all over Europe to learn more, dance more and share the love of swing dancing.

Growing up by the arctic circle, in 2001 Sanna's childhood dreams of learning how to dance were fulfilled as she dove into Finland's lively social dancing scene. After having learned a variety of social dances she soon excelled in her skills, directing her into teaching right from the get go. Since 2007 Sanna has been intensively traveling for dancing, training balboa and lindy hop. Sanna has competed and placed in several national and international competitions, latest achievement being 3rd place in the European Swing Dance Championships' Balboa Couples division.

Her exceptional abilities in perception and her analytical mind make her a sought teacher for groups and private lessons. In Sanna's dancing you can see her love for swing music, the lightheartedness, gaiety and cheekiness of swing dancing.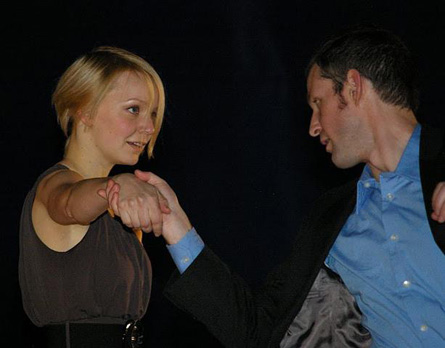 Andréa Hösel (SWE) & Gio Olla (IT)

Gio and Andréa fell in love with the Balboadance some years ago and are now teaching together in Stockholm on regular basis.
The couple, often seen among the top placements in competitions worldwide, enjoy experimenting with new moves, stretching the boarders of the dance with a style that challenges the stereotypes of the gender roles.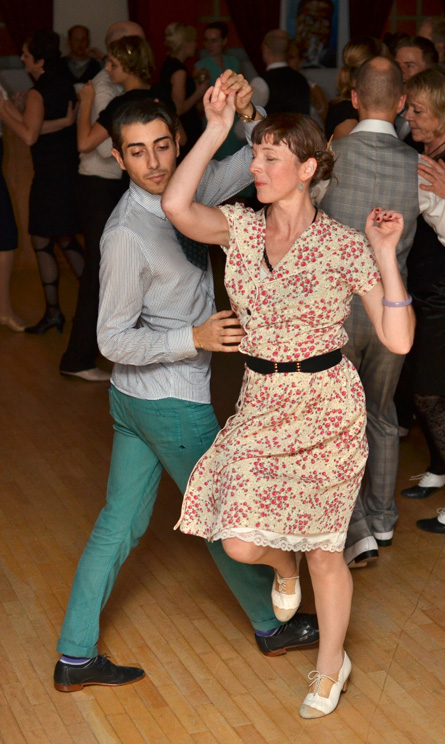 Andreas Olsson (SWE)

Andreas Olsson grew up on the wrestling mat, fighting other little boys in leotards – he won most of the time since he's always given 100% in everything that he does! He also played the violin in an orchestra during his childhood. You might not think classical music and wrestling has much in common with Swing dancing, but it has definitely contributed to the unpredictable, creative, musical and interesting dancer he is today.
Andreas Olsson lives in Stockholm, Sweden. He is a swing dance instructor who teach, compete and perform Balboa, Bal-swing, Lindy Hop, Charleston, Collegiate Shag and more. He have taught all over Europe, but also in the U.S., and have many top placements and major titles in international competitions, such as American Classic Balboa Champion 2012 and Eastern Balboa Champion 2012.


Mette Herlitz (SWE)

Mette Herlitz works as a coach and dance teacher in Stockholm. She started her dancing career doing street dance but after discovering Lindy Hop in 2004 she found her true passion within couple dancing. A few years later she also started dancing Salsa, West Coast Swing and, of course, Balboa. Mette rose fast as one of the best followers in Sweden and she is now teaching, performing and competing all over the world.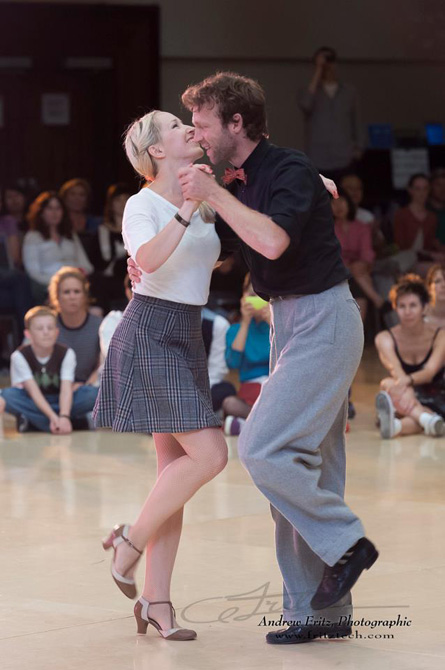 Rikard Ekstrand (SWE)

Rikard Ekstrand was first inspired to start dancing in the early age of seven. Today it's his life and his way of living. Best chance to see this dancing creature is to visit Stockholm, Sweden, were he's most often found. His focus in swingdancing and teaching lies in the art of rhythm, music and partnering. Except from swingdancing, Rikard is a quite well known streetdancer in Sweden.